Training by Lila Ristevska
Training by Coach Lil – Lila Ristevska
This is why Coach Lil is the #1 Trainer in Palm Beach!
Coach Lil has trained and competed with the very best Olympic Teams in America and Australia.
Coach Lil was in the Olympics.
USA Beach Wrestling Champion 2006
Fifteen times undefeated National Australian Wrestling Champion from 1991 to 2005
Coach Lil trains the very best of competitive athletes, for strength and endurance. No matter what your age. She knows how to train the body and mind for competition or train in defeating the everyday aging body.
Discover the Benefits of OzzyBall
November 14, 2019 2:00 to 3:15
 

OzzyBall is for anyone who is willing to be challenged with exercise and have fun doing it. Perfect for core strengthening, improving flexibility and reducing stress.
It can be used daily as well as a strengthening and toning system.

It is designed for any fitness level promoting health and vitality.
The user-friendly outlay enables partial or full use of the system. Ozzyball empowers you to be your greatest potential and feel comfortable in your own skin. 
Call Coach Lil to reserve your spot. 561-713-6403
Olympic Mind Set, be the best you
can be

!
Body and Mind Trainer
Olympic Lifting
This training will

provide

you with the skills to work at a high performance at any age
Body Composition Analysis
Get a body assessment to get to know your body overall fitness and assess where your critical numbers reveal about you. Like your lean muscle mass, body fat percentages. All done by your personal certified trainer. Leave knowing your precise body composition.              20 minutes $ 50.00
Get the most out of your workouts.
Customized Effective Training for your favorite sport. Maximize your training with minimal time. With a coach that watches your every move so you get strong without pain. Your training is customized for your goals
Beginner Weight Training. Don't know where to start, but you don't have a lot of time to waste at the gym. This training is for you. Maximize your time for your personal goals.
Frustrated not happy with your workout. Not developing your body into your body goals. Coach Lil has the proven recipe for success. Personalized for where you are now and were you want to go.
Comeback. For what ever reason you took time off. ( Midlife crisis, injury, Baby, family issues) Get back in the game fast with safe effective training workout routine. Decrease injury with body and mind strengthing workouts.
Senior Workout. Get back in the game with workouts that will have you walking, standing and living your life better. Give the gift of a strong body to yourself.
Customized Effective Training for your favorite sport. Maximize your training with minimal time. With a coach that watches your every move so you get strong without pain. Training for body and mind.
Strength Training
Personalized Training  for the best shape of your life. Athletic Fitness to be at the top of your game at any age. Be stronger in your Swing. Train for best muscle recovery.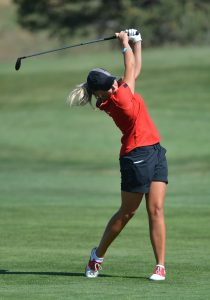 Mobility Training
When your mobile and feeling like you can take on the world.
Coach Lil is more than workout programs, she is best at bringing out the best in you. Mind over matter, positive training that  gets to your inner strength training that shows on the outside. Strong, Confident ready for what the day brings. 
Weight Loss
Weight loss training programs. Get the weight off and keep it off. Customized plan to get you in the best shape of your life. Both body and mind training. Coach Lil will show you a better way to lose and control your weight. Exercise and tweaking your food program. Learn how to be the best version of yourself today!
There is a sample of Coach Lil and her training style. This exercise you can do anywhere.
Please share with your family and friends this wonderful video workout. Take it to the
Coach Lil wants you keep your body and mind connected everyday.
Like to have more training.
Call Now (561) 713-6403 
Coming Soon!
Online Training Videos
Certification Classes for Trainers
Sport & Nutrition
Martial Arts
Wrestling
Judo
Brazilian Jujitsu
Weight / Resistance Training
Olympic Lifting
Kettlebells
Resistance Bands
Functional Training
TRX- Suspension Training
Medicine Ball workout
Body Weight Training
Aerobic Conditioning Training
Beach Workout
Boxing
Body Regeneration / Rejuvenation
Stretching
Foam Roller
The Melt Method
Yamuna -Body Rolling
Spinal Rejuvenator
Access Consciousness- BARS
Meditation
Custom Training Sessions All Ages, and Body Fitness
Fitness Coach - Body Shaping
High Performance Training
Life coach
On line - I on 1
Subscribe to Coach Lil's
What's happening in Palm Beach
Flyers, Class Schedules and Events.